Planet Barcode is a distributor for barcode equipment. We have Mobile computer, Desktop Printer, Mobile Printer. We also have Sticker Barcode, Ribbon Sticker and thermal transfer paper. They are suitable for Barcode Label for product, price sticker
"Make Thermal Transfer Easier"
We're a distributor of Inkanto brand. We also have sticker barcode both thermal transfer and direct thermal. Normally, the printed labels will need durable but some not. The regular label have to show information, image or label information. Some label may not need much durable. Our label suitable in every businesses such as the sale of vegetables, fruits, movie tickets and work on delivery solution, stock, warehouse.
Based on a cost and performance ratio, Inkanto is introducing 3 type of Thermal Transfer ribbons, each of them comprising a wax, a wax-resin and resin(s).
ACCESS: All what is needed for price-driven businesses. 3 competitive ribbons with the usual ARMOR quality: AWR®1 APR®1 AXR®1
CLUB: The ribbons for everything. Cover 80% of the standard labeling needs with these 3 products. AWR®8 APR®6 AXR®7+
EXPERT: For the most demanding or specific applications with stringent requirements. AWX®FH APX®FH+ AXR®8 AXR®9 AXR®EL (electronics) AXR®TX (textile)
Other ribbons are available in the ARMOR range to answer very specific applications.
AWR1 Ribbon Wax quality ribbon in cheap price. Ribbon AWR1 suitable for vellum, coated, glossy coated paper.

AWR8 Ribbon wax premium quality, printable for vellum, coated, gloss coated paper.

APXFX+ Wax Resin wax resin. Printable for vellum, coated, coated gloss, PP, PE and PET paper.

AXR7+ Resin Ribbon High-performance ribbon, printable on gross paper, flow & fast printing. Printable on PP, PE and PET paper.


Sticker for Labeling have many types for each packaging. Have to select labeling suitable for each surface of the packaging. We can use software to design such Nice label software to design and print to label printer such as brand TSC, Zebra, and Honeywell.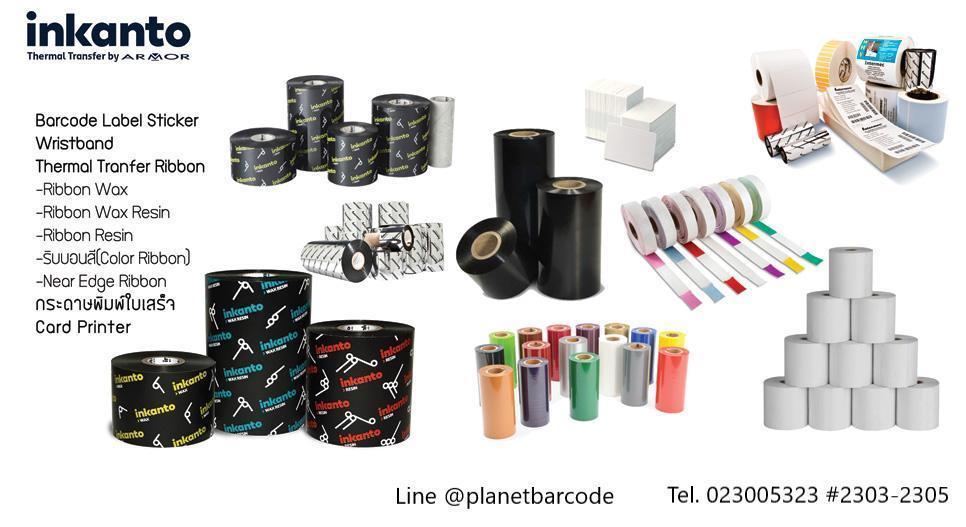 Type of Sticker Labeling
Matt Paper sticker, paper type similar with document paper. One side printable and written. And glue on another side. This sticker price is cheap but easy to crash and non-waterproof.
Gross sticker, this sticker is shine on the surface. This sticker could do waterproof coating. Suitable for packaging that put to few moisture and cold environment.
PP Sticker, this is polyethylene sticker. The quality hard to crash and shiny. This sticker could do waterproof coating. Suitable for moisture and cold environment.
Sticker PVC, this sticker made from polyethylene. This sticker 100% waterproof and heat resistant to 90 C. Suitable to use outdoor and packaging label.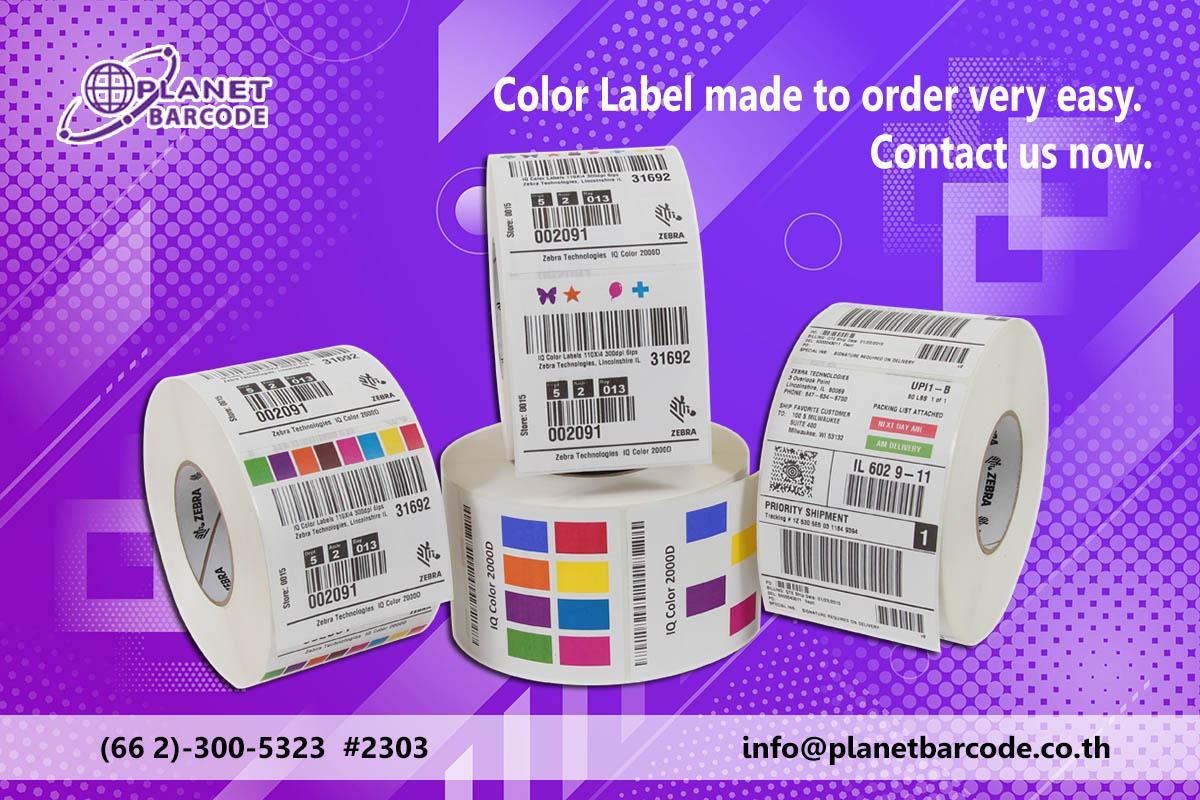 Contact Planet Barcode for sticker ribbon and thermal paper Tel. +66 02-300-5323 #2303  or  facebook  PlanetBarcode